TWIN-MONOTUBE-PROJEKT-LIFT Lift Coiloverkit
FOR VW T5, T6 and T6.1
Precise height adjustment to the preferred lift - front and rear , millimetre by millimetre no matter if you have a California, Multivan, individual camper conversion , short or long wheelbase, plus maximum comfort plus damping adjustment plus more rebound travel ! These KONI-ADJUST-SENSITIV-AT shockabsorbers in XL-length developed here as coiloverstruts offer at the front struts an externally rebound-damping adjustment , quickly and easily adjusted by placing a KONI knob on the adjuster tab that sticks out of the top mounting threading. As shown on the knob, turn counter clockwise for firmer, clockwise for softer. At the reardampers : with pre mechanical rebound adjustment on each individual shock absorber, the basic comfort set-up can also be adjusted individually in the disassembled state. These KONI-ADJUST-SENSITIV-AT dampers offer an extra sensitive response and a very comfortable ride for a lifted VW Bus in daily use also onroad at highways or bumpy roads with the base setting which is based at the set-up of the successful TWIN-MONOTUBE-PROJEKT- SENSITIVE coiloverkits for VW T5,T6, T6.1 . Plus offroad in combination with the XL long travel and the lift springs a perfect offroad capability. SUPERB RIDE PERFORMANCE !

For maximum durability and quality we have chosen as manufacturer Eibach Germany for the springs because of our 25 years experience in suspension with the most spring manufacturer is Eibach our unbeaten number one when it comes to longterm durability and setup. Our developed dampers are manufactured at KONI Netherlands because we are 100% convinced about the longterm quality and the KONI ability of incredible smooth response and sensitive function which is perfect for our perfect setup. Extra strong internals and Teflon-coated pistonrods and Teflon-coated pistonrodbearings. At T6 or T6.1 with DCC ( electronic damping control) is it necessary to let the DCC deleted/cancelled.
The lift adjustment range is approx. +10 up to + 45mm . For Germany the lift is limited ( re. german TÜV regulation) up to max. 490mm from wheelarch to wheelcentre which means that approx. 20mm additional lift is technically possible for countries without this regulations.
1) For all models like Multivan, Transporter, Caravelle , all models (but WITHOUT California Campers or extreme HEAVY CONVERSIONS WITH )
a) with T30 frontaxle:
part no. : TMP-GF-LIFT-1
b) with T32 frontaxle:
part no. : TMP-GF-LIFT-2-T32

2) ONLY for California Campers or extreme heavy conversions with minimum. 1000kg permanent axle load
a) with T30 frontaxle:
part no. : TMP-GF-LIFT-3
b) with T32 frontaxle:
part no.: TMP-GF-LIFT-4-T32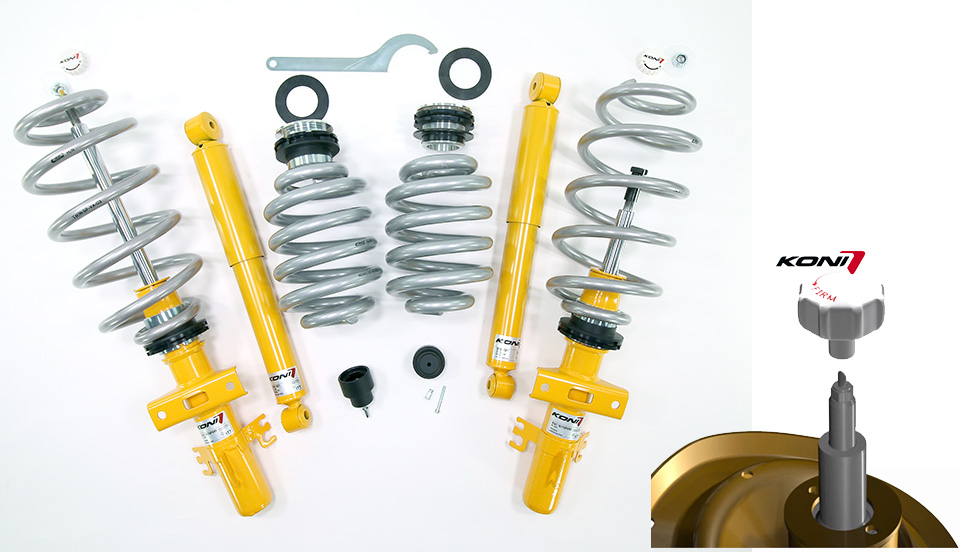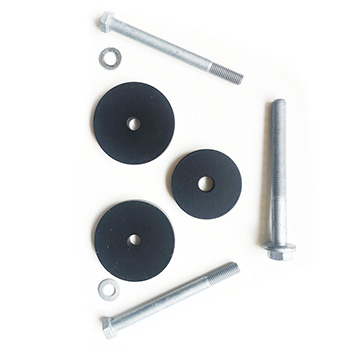 Differential lowering kit to compensate the angle of the driveshafts of the 4WD rearaxle
98 EURO RRP excl. VAT
part no.: TMP-DIFF