MORE COMFORT.
MORE STABILITY.
MORE SAFETY.
MORE GROUNDCLEARANCE.
"By the way behaviour of our project car with TMP CSC is …. Dont have correct words yet. But most probably the best improvement I have ever noticed in my 27 years career in automotive."
Martin Hàk , bsrczech.cz
TWIN-MONOTUBE-PROJEKT-CSC

COMFORT + STABILITY-CONTROL
FOR FIAT DUCATO / BOXER/ JUMPER CAMPER.
Due to the camper conversion the suspension of the heavy campers does not offer the perfect setup and not enough suspension travel. TO CHANGE ONLY THE DAMPERS WILL NOT SOLVE THIS PROBLEM ! Therefore the technicians and engineers of Eibach Germany and of KONI Netherlands developed together with us this kit which is a complete suspension kit package incl. active dampers, uprated special springs with more suspension travel and mounting parts to achieve our goal - the best possible ride performance. To offer the maximum durability and quality also manufactured at Eibach Germany and KONI Netherlands exclusively for us.

To come to the point :
- more comfort
- less bodyroll
- more stability
- without the latent vulnerability of more electronic!
- without the latent vulnerability of air suspension components !
- maximum ride performanc
- more spring travel and more ground clearance ( approx +25 - +30mm lift )

To achieve these aims it was necessary to use special, longer springs with more suspension travel plus active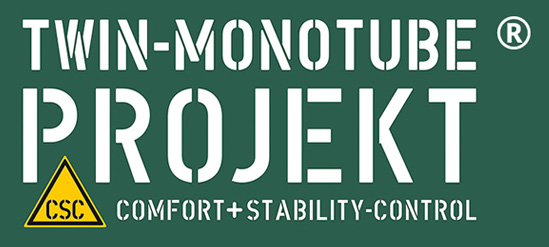 CSC dampers which KONI manufactures exclusively for us ! Active dampers without delicate electronic, cables , control boxes, contacts etc. We wanted a reliable suspension which works at german Autobahn and local lanes and also abroad at dusty offroad tracks. These active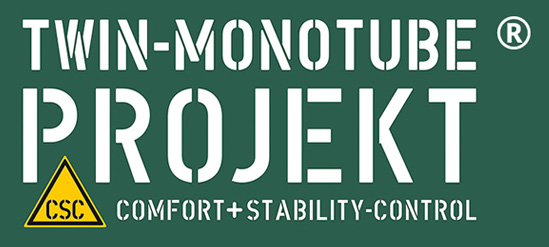 CSC dampers of KONI offer an additional valve integrated in the piston to achieve an additional controlled oilflow which helps perfectly to response sensitively at small fast bumps and offer best possible comfort. But offers a sporty setup at forces (and respectively in situations ) at which it is important to reduce the bodyroll of our heavy big campers.

These dampers are especially developed for our uprated Eibach springs which offer the longer spring travel, more ground clearance, the correct set-up incl. the Eibach typical comfort and maximum durability and quality. Made at Eibach Germany.
The kit includes also all the mounting parts shown at the product detail photo at the right side.

part no:
To help which part no. you need- please send us the VIN and part no. of the OE damper of the rear axle. Plus the real actual weight at the front axle.
TMP-CSC-L2 = rear axle damper long version
TMP-CSC-L3 = rear axle damper short version